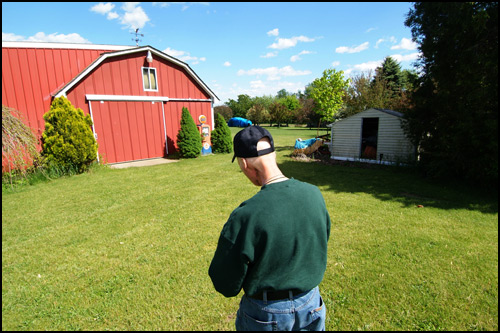 © Todd Hochberg
"I like this alot, sometimes its very hard to talk ...but it comes from my heart, I really mean that... we just wouldn't have had this time, the kids and everything, we had alot of fun it ...it was very rewarding ...we got to see each other in a different light… thats kinda nice … I hope to look back at this and remember it, I hope it's not the other way... but if it is, they do have something instead of nothing... I thought I was leaving them nothing."

Bob reflecting on his experience with the project.

When viewing these images please respect the trust and vulnerability of the people pictured and my copyright and don't copy or download these photographs. Thanks.